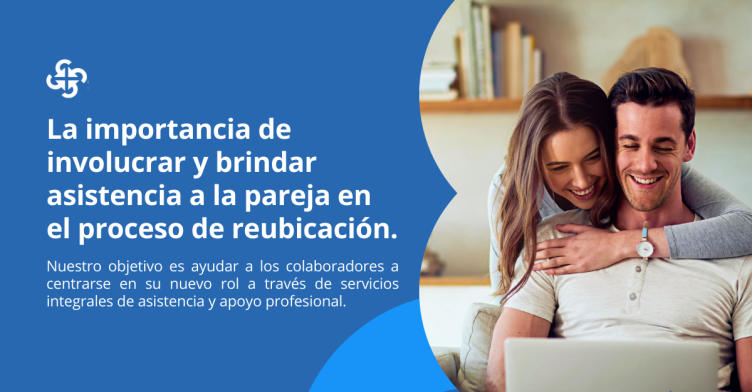 There are many reasons why mobility companies recommend including partner support programs in relocation policies. One of the main ones being a greater probability of the acceptance of the offer by the candidate knowing that his family will be taken care of during the transfer process.
For an employee's move to be successful, the company must recognize the critical role the couple plays in the relocation process. This means involving you in the conversation about the ins and outs of the move. Even if there is the possibility of making a trip prior to the decision or the transfer, including the couple can help reduce the fear of the unknown and help them begin to get a sense of life at the destination.
The relocation company should explain the services and support they will provide throughout the process. In many cases, it will be the couple who will manage much of the transfer, not the collaborator, so it is essential that you understand the support that will be given. The staff of the mobility company must be prepared not only to offer solid and creative relocation solutions, but also to act many times as advisors or confidants.
Relocating families need a lot of employer support. Organizations should not assume that an employee's enthusiasm for moving to a new office and residence will outweigh the stress of moving for him/her and his/her family.
A competitive and comprehensive relocation program should include spousal assistance services that help you find work or get into an educational institution or social responsibility foundations.
Knowing that your partner feels as happy and settled as they do in their new location, means that your collaborator will be able to focus on their new role, free from the worry of a nostalgic partner. Relocation support services should include a comprehensive programme aimed at helping the relocating couple settle into their new environment and providing professional assistance when needed.